THE BEST FOOTBALL CAMPS IN THE UNITED STATES FOR AGES 7-18!
PERFORM MAGAZINE RATED AS ONE OF THE TOP 10 SUMMER INSTRUCTIONAL CAMPS IN THE NATION
INSTRUCTION BY PROFESSIONAL PLAYERS AND COACHES
32 YEARS OF OFFERING THE FINEST FOOTBALL INSTRUCTION AVAILABLE
SUPERIOR HOUSING ACCOMMODATIONS AND ALL-YOU-CAN-EAT MEALS
"GRIDIRON ELITE" STATUS FOR THE TOP HIGH SCHOOL PLAYERS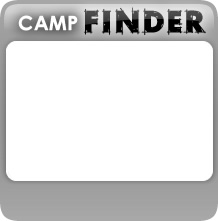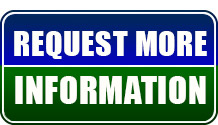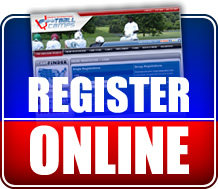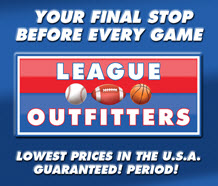 ---
Want to bring a camp near you?
Want to bring a football camp to your hometown?
Click here
to fill out an online form and a representative from Sports International will contact you.
---
All Dates, Locations and Players are subject to change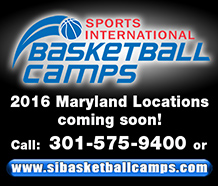 RYAN KERRIGAN OVERNIGHT / COMMUTER CAMP
---
---
WHY IS THIS CAMP THE BEST FOOTBALL CAMP IN THE USA?
Founded in 1983, we are the best teaching football camp in the nation having graduated over 101,000 athletes, many currently playing at the college level. From 2011-2015, Sports International had 300 NFL players or NFL coaches attend our camps and clinics as instructors. No other organization in the nation can make this claim. If you are an experienced football player or just starting football, our football camps are an experience you will never forget!

You will return home to your team a better football player! Campers learn from outstanding veteran college and high school coaches selected for their ability to coach and teach the game of football. The staff is complimented with Ryan Kerrigan and current and/or and former members of the Washington Redskins. Before the start of camp, each of our instructors attend an orientation session ensuring they adhere to the values and high level of coaching that is expected from the Sports International coaches.

We will teach you the same offensive and defensive techniques that are taught by the Washington Redskins coaching staff! Campers are grouped by age, position, ability and experience to allow coaches to progressively teach basic and advanced techniques to best benefit each group. Campers are taught at an approximately 10:1 ratio. This ratio ensures that campers receive individual and team instruction on both offense and defense at camp. With each practice, you will receive in-depth instruction, lectures, and demonstrations from an experienced, knowledgeable coaching staff.

At camp, players get all the football they could ever want. Campers receive up to 6 hours of instruction each day. Each camp is the right size to allow players to be matched up properly at each age level. This allows not only for a proper match up, but also for the campers to be challenged and provided with a better learning environment.

Football Technique is the key to success: There are no "tricks" when it comes to being a solid football player! We believe that proper technique make athletes better and good athletes great! The experienced instructors at Sports International concentrate on teaching the fundamentals and proper technique throughout the entire camp.

Our coaching staff offers each player an enormous amount of encouragement with an enormous amount of enthusiasm. Our philosophy is to "let them have fun" while learning a lot of football! We promise each camper will go home a better football player. But players learn more than just football at camp. They are taught about teamwork, consideration of others, self-discipline, and how to attain their potential in sports and in life. Players also learn the importance of achieving good grades and selecting correct role models. We encourage them to go home a more positive, optimistic person. Safety is important at camp so all of the staff is subject to a background check. There are athletic trainers on duty at all times to attend to the campers needs. Send your son to the finest instructional and best supervised football camp in the USA!


JOIN RYAN KERRIGAN, MEMBERS OF THE WASHINGTON REDSKINS

Some of the current and former Washington Redskins and other NFL players that have taught at this camp include:



Joe Flacco, Quarterback, Baltimore Ravens

Lardarius Webb, Defensive Back, Baltimore Ravens

Danny Smith, Special Teams Coach, Pittsburgh Steelers

Anquan Boldin, Wide Receiver, San Francisco 49ers

Mike Sellers, Former Fullback, Washington Redskins

Haruki Nakamura, Defensive Back, Baltimore Ravens

Edgar Jones, Linebacker, Baltimore Ravens

Rocky McIntosh, Former ILB, Washington Redskins

Matt Lawrence, Running Back, Baltimore Ravens

Oniel Cousins, Offensive Tackle, Baltimore Ravens

Rock Cartwright, Running Back, Oakland Raiders

Vernon Davis, Tight End, San Francisco 49ers

Haloti Ngata, Defensive Tackle, Detroit Lions

Derrick Mason, Former WR, Baltimore Ravens

Dwan Edwards, Defensive End, Buffalo Bills

Bart Scott, Former Linebacker, Baltimore Ravens

Thomas Clayton, Running Back, Cleveland Browns

Chester Taylor, Former Running Back, Arizona Cardinals

Tavares Gooden, Linebacker, San Francisco 49ers

James Thrash, Former WR, Washington Redskins

Coach Brian Billick, Former Head Coach, Baltimore Ravens

Joe Jacoby, Former T, Washington Redskins

Ernest Byner, Former RB, Ravens & Redskins

Joshua Harris, Former QB, Cleveland Browns

Moses Washington, Former CB, Baltimore Ravens

Marques Ogden, Former T, Jacksonville Jaguars

Terry Jones, Former T, Baltimore Ravens

Russ Grimm, Former G, Washington Redskins

Chad Williams, Former DB, Baltimore Ravens

Mark May, Former G, Washington Redskins

Trent Smith, Former TE, Baltimore Ravens

Darnerien McCants, Former WR, Washington Redskins

Daniel Wilcox, Former TE, Baltimore Ravens

Dexter Manley, Former DE, Washington Redskins

Musa Smith, Former RB, Baltimore Ravens

Demetric Evans, Former DE, Washington Redskins

Mike Kracalik, Former T, Baltimore Ravens

Atiyyah Ellison, Former DT, Baltimore Ravens

Brian Rimpf, Former G, Baltimore Ravens

Gary Stills, Former LB, Baltimore Ravens

David Pittman, Former DB, Baltimore Ravens

Charles Mann, Former DE, Washington Redskins

Rick "Doc" Walker, Former TE, Washington Redskins

Joe Bugel, Former Coach, Washington Redskins

Khary Campbell, Former LB Washington Redskins

Mark Clayton, Former WR, Baltimore Ravens

Scott Cloman, Former WR, Washington Redskins

Lional Dalton, Former DT, Washington Redskins

P.J. Daniels, Former RB, Baltimore Ravens

Devard Darling, Former WR, Baltimore Ravens

Stephen Davis, Former RB, Washington Redskins

Marques Douglas, Former DT, Baltimore Ravens

Timmy Smith, Former RB, Washington Redskins

Justin Harper, Former WR, Baltimore Ravens

Jon Jansen, Former T, Washington Redskins

Doug Williams, Former QB, Washington Redskins

Jermaine Lewis, Former WR, Baltimore Ravens

Lemar Marshall, Former OLB, Washington Redskins

Clarence Moore, Former WR, Baltimore Ravens

Edwin Mulitalo, Former G, Baltimore Ravens

Evan Oglesby, Former DB, Baltimore Ravens

Eric King, Former DB, Detroit Lions

B.J. Sams, Former RB, Baltimore Ravens

Adlius Thomas, Former OLB, Baltimore Ravens

Matthew Zielinski, Former DT, Baltimore Ravens

Ron Johnson, Former WR, Baltimore Ravens

Anthony Wright, Former QB, Baltimore Ravens

Jai Hill, Former WR, Pittsburgh Steelers

Bart Scott, Former LB, Baltimore Ravens

Bennie Anderson, Former G, Baltimore Ravens

Travis Taylor, Former WR, Baltimore Ravens

Ryan Kerrigan, Defensive End, Washington Redskins

Darrel Young, Fullback, Washington Redskins

Brandon Banks, Former Wide Receiver, Washington Redskins

Brian Orakpo, Linebacker, Tennessee Titans

Leonard Hankerson, Wide Receiver, Washington Redskins

Daryl Young, Fullback, Washington Redskins

Fred Smoot, Former Defensive Back, Washington Redskins
TOP 10
| | | |
| --- | --- | --- |
| | | |
| | Perform Magazine rated Sports International Football Camps among the Top 10 summer instructional camps in the nation! | |
| | | |
OFFICIAL SPONSOR