THE BEST FOOTBALL CAMPS IN THE UNITED STATES FOR AGES 7-18!
PERFORM MAGAZINE RATED AS ONE OF THE TOP 10 SUMMER INSTRUCTIONAL CAMPS IN THE NATION
INSTRUCTION BY PROFESSIONAL PLAYERS AND COACHES
32 YEARS OF OFFERING THE FINEST FOOTBALL INSTRUCTION AVAILABLE
SUPERIOR HOUSING ACCOMMODATIONS AND ALL-YOU-CAN-EAT MEALS
"GRIDIRON ELITE" STATUS FOR THE TOP HIGH SCHOOL PLAYERS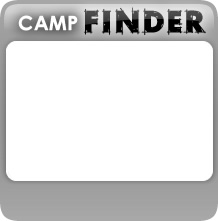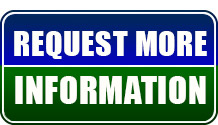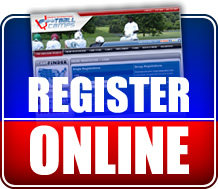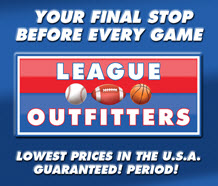 ---
Want to bring a camp near you?
Want to bring a football camp to your hometown?
Click here
to fill out an online form and a representative from Sports International will contact you.
---
All Dates, Locations and Players are subject to change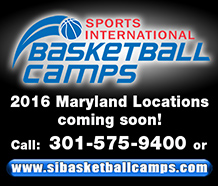 CJ MOSLEY & MARLON BROWN OVERNIGHT / COMMUTER CAMP
---
Camp Features, Benefits, Value, and Experience
From 2011-2015, we had 300 current and former professional players and coaches instruct at Sports International programs. No other organization in the nation can make this claim.
The coaching staff will thoroughly train and prepare each player during the entire camp to be a better, more confident football player. With excellent football, recreational and housing facilities and top coaches, trainers and pro players, our goal is to give each participant the finest football instruction available and a program they will never forget! Parents and relatives are encouraged to attend the final practice and awards ceremony.
Daily instruction, lectures and demonstrations by CJ Mosley & Marlon Brown and members of the Baltimore Ravens. Participants get the opportunity to learn the same offensive and defensive techniques that the Baltimore Ravens players are taught by coaches in the pros in an encouraging and fun atmosphere. A true football training experience!
CJ Mosley & Marlon Brown and members of the Baltimore Ravens will get right down in the dirt with you and teach what you need to know! We guarantee there will be members of the Baltimore Ravens at the CJ Mosley & Marlon Brown Football Camp.
Participants learn from outstanding veteran college and high school coaches selected for their ability to coach and teach the game of football. Participants are taught at an approximately 10:1 ratio. This ratio ensures that particpants receive individual and team instruction on both offense and defense at the camp.
All Positions. We teach the essential elemenfts of successful football for every offensive and defensive position. The instruction stresses both position-specific and team play. Players select their own offensive and defensive positions.
Grouping Players. Players are carefully grouped by age, ability, size, experience, and aggressiveness.
All the football a player could want! Campers receive up to 6 hours of instruction each day. The CJ Mosley & Marlon Brown Camp is helmets and shoulder pads only. The camp is a limited contact program with the required equipment of a helmet and shoulder pads. We believe helmets and shoulder pads during practice are the best way to teach fundamentals, blocking, tackling instruction, form, so players can apply proper posture, footwork, head and hand position in a controlled manner. Limited contact is the perfect median between non-contact and full contact.
There will be an award ceremony held at the end of the camp. The coaching staff will select the outstanding athletes in each age group and awards will be presented (photos are allowed). During this ceremony, the Gridiron Elite members will be announced (for ages 15 - 18 only).
High school players aged 15-18 are eligible for the exclusive Gridiron Elite. A detailed information packet on each member of the Gridiron Elite will be sent to over 2,500 college football coaches to help each player receive recognition at the college level. Through our partnership with NCSA, they will send each award winners information to an additional 5,000 coaches across the country. This is great nationwide exposure that a player might not get from playing at their high school alone. This unique service is very respected by the college coaches. It has enabled hundreds of players to continue their football careers and many have received scholarships. If you would like to play at the college level, this will be an excellent opportunity to receive the best instruction available and to be seen by an outstanding lineup of college coaches.
Outstanding recruiting and scholarship opportunities. The coaching staff for high school age players is made up primarily of college coaches recruiting for their schools. Each year several players go on to play college football. If a high school player wants to play at the college level, the opportunity to meet and work with the college coaches on staff is priceless.


National Collegiate Scouting Association (NCSA) - There will be an NCSA speaker at selected locations to educate campers on the "5 things you need to know" and the "5 things you must do to get recruited."
If applicable, NCSA will give a valuable talk to the each camper and their parents in attendance on the last day of camp. Each parent will have the opportunity to speak with a recruiting expert at the conclusion of the seminar, as well as register with NCSA for additional information.
FREE Testing by Parisi Speed School. (A $70 value). Parisi Speed School powered by LifeBridge Health and Fitness will be at the Smith / Brown Football Camp to help each player improve their speed, power, and agility. Campers will receive a coupon to receive a free class. Parisi is the nationally recognized leader in making every athlete faster, more explosive and agile, regardless of ability or sport. Parisi has over 20 years of experience and trained over 600,000 athletes from every level of athletics including over 192 NFL draft picks. www.parisischool.com/lbhfitness, Parisi Speed School powered by LifeBridge Health and Fitness, 1836 Greene Tree Road, Baltimore, MD 21208.
Players learn more than just football at camp. They are taught about teamwork, consideration of others, self-discipline, and how to attain their potential in sports and in life. Players also learn the importance of achieving good grades and selecting correct role models.
Autographs from members of the Baltimore Ravens. We will suggest holding an organized autograph session when members of the Baltimore Ravens are in camp and they have always been very cooperative. If a player is unavailable for autographs, we should respect their wishes and appreciate the pro player attending and instructing at the camp. We cannot guarantee a camper will receive every guest's autograph because each guest's schedule is unique.
SUPERVISION AND BACKGROUND CHECKS! Safety and security of your son are a concern for Sports International, and therefore, we conduct background checks on all staff, coaches, and father volunteer counselors that attend camp. In addition, there are athletic trainers on duty 24 hours a day to attend to the player's needs. On the field, your son is under the watchful eye of our coaching staff and off the field father counselors are in charge of supervision. In addition, the majority of the campuses where we hold our programs have campus police and/or security staff on campus and available 24 hours a day.
Meals - Daily buffet style breakfast, lunch, and dinner complete with a large variety of tasty selections for the training athlete. Lunch and dinner only provided for commuters.
4 days and 3 nights of housing accommodations on campus. Use of the recreational facilities is included.
All participants will receive a free camp T-shirt.
Football Equipment Needed - Helmet, one light and one dark football jersey, shoulder pads, mouth piece, and football shoes (no metal cleats). Equipment is available to rent for nominal fee.