THE BEST FOOTBALL CAMPS IN THE UNITED STATES FOR AGES 7-18!
PERFORM MAGAZINE RATED AS ONE OF THE TOP 10 SUMMER INSTRUCTIONAL CAMPS IN THE NATION
INSTRUCTION BY PROFESSIONAL PLAYERS AND COACHES
32 YEARS OF OFFERING THE FINEST FOOTBALL INSTRUCTION AVAILABLE
SUPERIOR HOUSING ACCOMMODATIONS AND ALL-YOU-CAN-EAT MEALS
"GRIDIRON ELITE" STATUS FOR THE TOP HIGH SCHOOL PLAYERS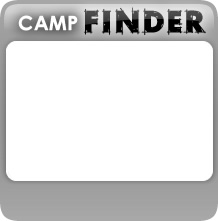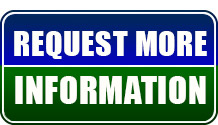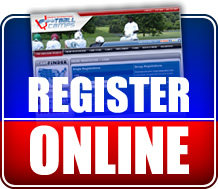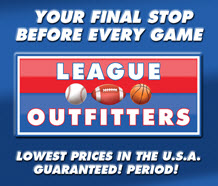 ---
Want to bring a camp near you?
Want to bring a football camp to your hometown?
Click here
to fill out an online form and a representative from Sports International will contact you.
---
All Dates, Locations and Players are subject to change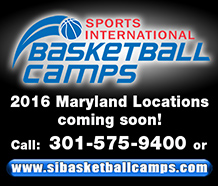 MICHAEL IRVIN PLAYMAKING ACADEMY
---
---
WHY IS THIS THE BEST FOOTBALL ACADEMY IN THE USA?
Founded in 1983, we are the best teaching football program in the nation having graduated over 101,000 athletes, many currently playing at the college level. From 2011-2015, Sports International had 300 NFL players or NFL coaches attend our programs as instructors. No other organization in the nation can make this claim. If you are an experienced football player or just starting football, our football programs are an experience you will never forget!
You will return home to your team a better football player! Participants learn from outstanding veteran college and high school coaches selected for their ability to coach and teach the game of football. The staff is complimented with Michael Irvin and current and/or and former members of the Dallas Cowboys. Before the start of the academy, each of our instructors attend an orientation session ensuring they adhere to the values and high level of coaching that is expected from the Sports International coaches.
We will teach you the same offensive and defensive techniques that are taught by the Dallas Cowboys coaching staff! Participants are grouped by age, position, ability and experience to allow coaches to progressively teach basic and advanced techniques to best benefit each group. Participants are taught at an approximately 10:1 ratio. This ratio ensures that they receive individual and team instruction on both offense and defense at the academy. With each practice, you will receive in-depth instruction, lectures, and demonstrations from an experienced, knowledgeable coaching staff.
At the academy, players get all the football they could ever want. Participants receive up to 6 hours of instruction each day. Each academy is the right size to allow players to be matched up properly at each age level. This allows not only for a proper match up, but also for the players to be challenged and provided with a better learning environment.
Football Technique is the key to success: There are no "tricks" when it comes to being a solid football player! We believe that proper technique make athletes better and good athletes great! The experienced instructors at Sports International concentrate on teaching the fundamentals and proper technique throughout the entire academy.
Our coaching staff offers each player an enormous amount of encouragement with an enormous amount of enthusiasm. Our philosophy is to "let them have fun" while learning a lot of football! We promise each participant will go home a better football player. But players learn more than just football at the academy. They are taught about teamwork, consideration of others, self-discipline, and how to attain their potential in sports and in life. Players also learn the importance of achieving good grades and selecting correct role models. We encourage them to go home a more positive, optimistic person. Safety is important at the academy so all of the staff is subject to a background check. There are athletic trainers on duty at all times to attend to the kid's needs. Send your son to the finest instructional and best supervised football academy in the USA!
JOIN MICHAEL IRVIN AND MEMBERS OF THE DALLAS COWBOYS

Do Dallas Cowboys players really coach at Michael Irvin's academy? Yes! Although we never guarantee how many Dallas Cowboys will attend, last summer current and former NFL players attended the Michael Irvin academy!

We promise there will be Dallas Cowboys at Michael Irvin's academy this summer!

Some of the current and former Dallas Cowboys and other NFL players that have taught at this academy include:



Coach Jason Garrett, Head Coach, Dallas Cowboys

Jason Witten, Tight End, Dallas Cowboys

Troy Aikman, Former QB, Dallas Cowboys

Jay Ratliff, Former Defensive End, Dallas Cowboys

Andre Gurode, Center, Oakland Raiders

Alan Ball, Defensive Back, Carolina Panthers

Orlando Scandrick, Cornerback, Dallas Cowboys

Phil Costa, Center, Dallas Cowboys

Doug Free, Offensive Tackle, Dallas Cowboys

Michael Hamlin, Former Safety, Dallas Cowboys

Kenyon Coleman, Former Defensive End, Dallas Cowboys

Bradie James, Former Linebacker, Dallas Cowboys

Sean Lee, Linebacker, Dallas Cowboys

Emmitt Smith, Former RB, Dallas Cowboys

Kevin Ogletree, Wide Receiver, Dallas Cowboys

Shaun Smith, Former Defensive Tackle, Dallas Cowboys

Brandon Williams, Former Linebacker, Dallas Cowboys

Scott Shanle, Former Linebacker, Dallas Cowboys

Jackie Battle, Running Back, Tennessee Titans

Danny Amendola, Wide Receiver, New England Patriots

Jay Novacek, Former TE, Dallas Cowboys

Bill Bates, Former DB, Dallas Cowboys

Daryl Johnston, Former FB, Dallas Cowboys

Michael Irvin, Former WR, Dallas Cowboys

Darren Woodson, Former SS, Dallas Cowboy

Nate Newton, Former G, Dallas Cowboy

Babe Laufenberg, Former QB, Dallas Cowboys

Eric Bjornson, Former TE, Dallas Cowboys

Courtney Brown, Former DB, Dallas Cowboys

Kevin Burnett, Former LB, Dallas Cowboys

Quincy Butler, Former LB, Dallas Cowboys

Dexter Coakley, Former LB, Dallas Cowboys

Greg Ellis, Former DE, Dallas Cowboys

Larry Allen, Former OG, Dallas Cowboys

Ben Fricke, Former C, Dallas Cowboys

Randall Godfrey, Former LB, Dallas Cowboys

Rodney Hannah, Former TE, Dallas Cowboys

George Hegamin, Former T, Dallas Cowboys

Chad Hennings, Former DT, Dallas Cowboys

Hurvin McCormack, Former DE, Dallas Cowboys

Jasper Johnson, Former FS, Dallas Cowboys

David LaFleur, Former TE, Dallas Cowboys

Chris Boniol, Former K, Dallas Cowboys

Jermaine Brooks, Former DT, Dallas Cowboys

Kevin Mathis, Former DB, Dallas Cowboys

Kavika Pittman, Former DE, Dallas Cowboys

Lousaka Polite, Former RB, Dallas Cowboys

Jacques Reeves, Former CB, Dallas Cowboys

Steve Rissler, Former OG, Dallas Cowboys

Clay Shiver, Former C, Dallas Cowboys

Kevin Smith, Former RB, Dallas Cowboys

Mark Stepnoski, Former C, Dallas Cowboys

Everson Walls, Former CB, Dallas Cowboys

Chris Warren, Former RB, Dallas Cowboys

Keith O'Neil, Former LB, Dallas Cowboys

Omar Stoutmire, Former LB, Dallas Cowboys

Samie Parker, Former WR, Dallas Cowboys

Erik Bickerstaff, Former RB, Dallas Cowboys

Lonyae Miller, Former RB, Dallas Cowboys

Al Johnson, Former RB, Dallas Cowboys

Billy Cundiff, Former K, Dallas Cowboys

Abram Elam, Former SS, Dallas Cowboys

Marcus Smith, Former DE, Dallas Cowboys

Tyson Walter, Former C, Dallas Cowboys

Dedrick Harrington, Former LB, Dallas Cowboys

Ola Dagunduro, Former NT, Dallas Cowboys

Alex Obomese, Former LB, Dallas Cowboys

Damarius Bilbo, Former DB, Dallas Cowboys

Jamaica Rector, Former WR, Dallas Cowboys

Tony Tolbert, Former DE, Dallas Cowboys

Kalen Thornton, Former LB, Dallas Cowboys

Freddie Jones, Former TE, Dallas Cowboys

Ben Noil, Former T, Dallas Cowboys

Keylon Kincade, Former RB, Dallas Cowboys

Reshard Lee, Former RB, Dallas Cowboys

Ahmad Merritt, Former WR, Dallas Cowboys

Richie Anderson, Former RB, Dallas Cowboys

Marcus Price, Former G, Dallas Cowboys

Reggie Swinton, Former WR, Dallas Cowboys

Reshaad Lee, Former RB, Dallas Cowboys

Randal Williams, Former TE, Dallas Cowboys

Daleroy Stewart, Former DT, Dallas Cowboys

Quincy Carter, Former QB, Dallas Cowboys

Pete Hunter, Former DB, Dallas Cowboys

Jamar Martin, Former RB, Dallas Cowboys

Kurt Volleers, Former OT, Dallas Cowboys

Jim Jeffcoat, Former DE, Dallas Cowboys

Russell Mayland, Former T, Dallas Cowboys

Matt Lehr, Former G, Dallas Cowboys

Darrell Robertson, Former DE, Dallas Cowboys

James Bradie, Former LB, Dallas Cowboys

Pete Hunter, Former CB, Dallas Cowboys

Tyson Walter, Former T, Dallas Cowboys

Jerald Sowell, Former FB, Dallas Cowboys

Anthony Spencer, Defensive End, Dallas Cowboys

Brandon Carr, Cornerback, Dallas Cowboys

Miles Austin, Wide Receiver, Dallas Cowboys

Sterling Moore, Former Cornerback, Dallas Cowboys

Teddy Williams, Cornerback, Indianapolis Colts

Jermey Parnell, Tackle, Dallas Cowboys

Stephen McGee, Former Quarterback, Dallas Cowboys

Victor Butler, Linebacker, New Orleans Saints

Akwasi Owusu-Ansah, Wide Receiver, New Orleans Saints

JJ Wilcox, Safety, Dallas Cowboys
OFFICIAL SPONSOR